Reading Time:
5
minutes
In our two previous discussions we have talked about the challenges of cross cultural remote work and followed that with the need for closing the gap between diverse distributed teams. In this concluding chapter we discuss what steps we need to take to meet those challenges.
Who's Accountable?
Whose responsibility is it to create open, inclusive and welcoming spaces for people who are diverse from the dominant culture in your workplace?
I believe that first it starts at the core, so if you're accountable in your workplace, for the health and wellbeing of your staff, if you're a leader or manager in your company who's driving the values and forming the culture of your team and your company, you need to be the ones leading by example. This includes but is not limited to making policy to ensure your online workspaces are open, accepting, and encouraging.
Create opportunities for people to be who they are, to express their cultures, don't assume that they will just wear yours while they're at work.
Create opportunities for people to be who they are, to express their cultures, don't assume that they will just wear yours while they're at work. #crosscultural #remote #distributed #work
Click To Tweet
After that, I believe the responsibility to take steps on this path is personal. We as individuals, as colleagues have the power to reduce these gaps…
Something that I have learned, and a challenge for you… if you are from the dominant culture in your workplace, it is your responsibility to take the first steps. It is not the responsibility of our colleagues whose culture differs from ours to initiate our education. It is our own. Then, as we take up that call, we need to create the opportunities for that education to happen.
At Human Made, one of the things we do that allows people to express themselves happens at our retreat. Every team member prepares a short lightning talk to highlight some area of our life or interests to give each other insights into our story. This creates a great conversation starter not just at retreat, but when we're back in our homes and working together online again. Knowing a little bit more about each other helps us to grow closer together.
Of course, this one-off annual event isn't enough, I believe we should explore other opportunities throughout our normal work to encourage similar moments. If you have any ideas or are already undertaking initiatives in this area I'd love to hear about it.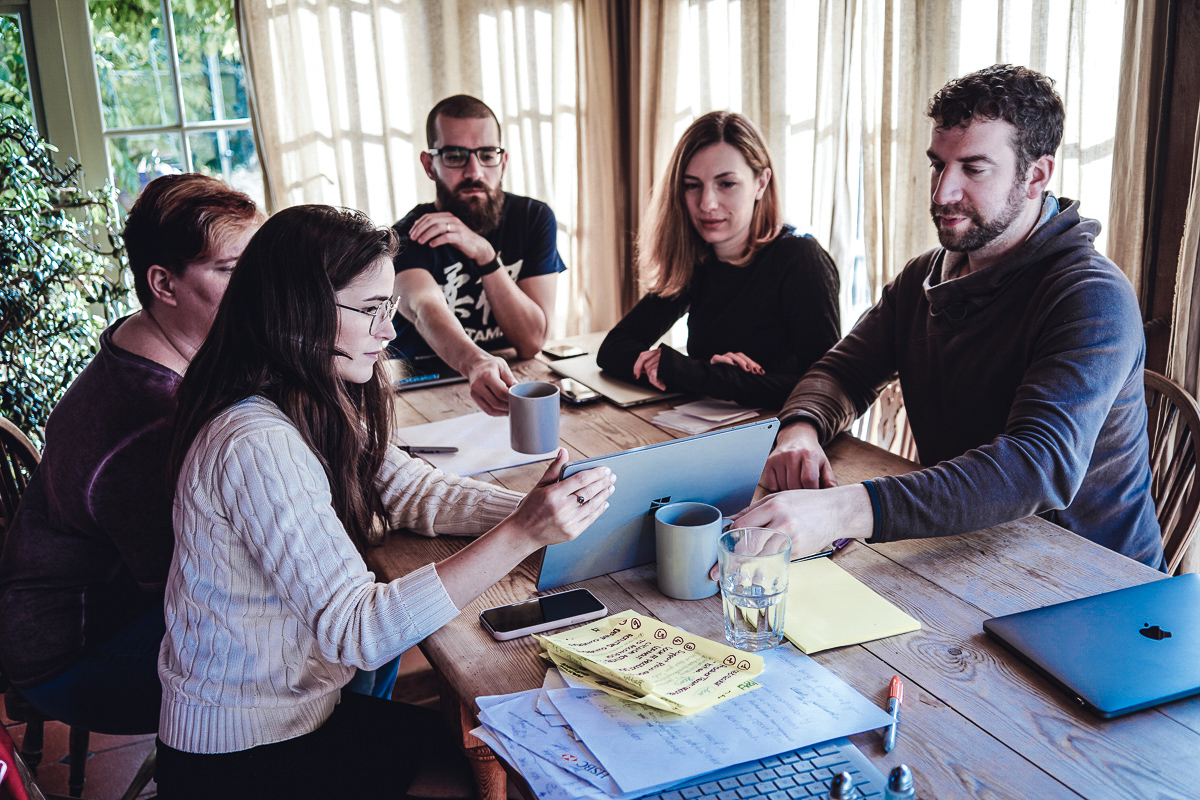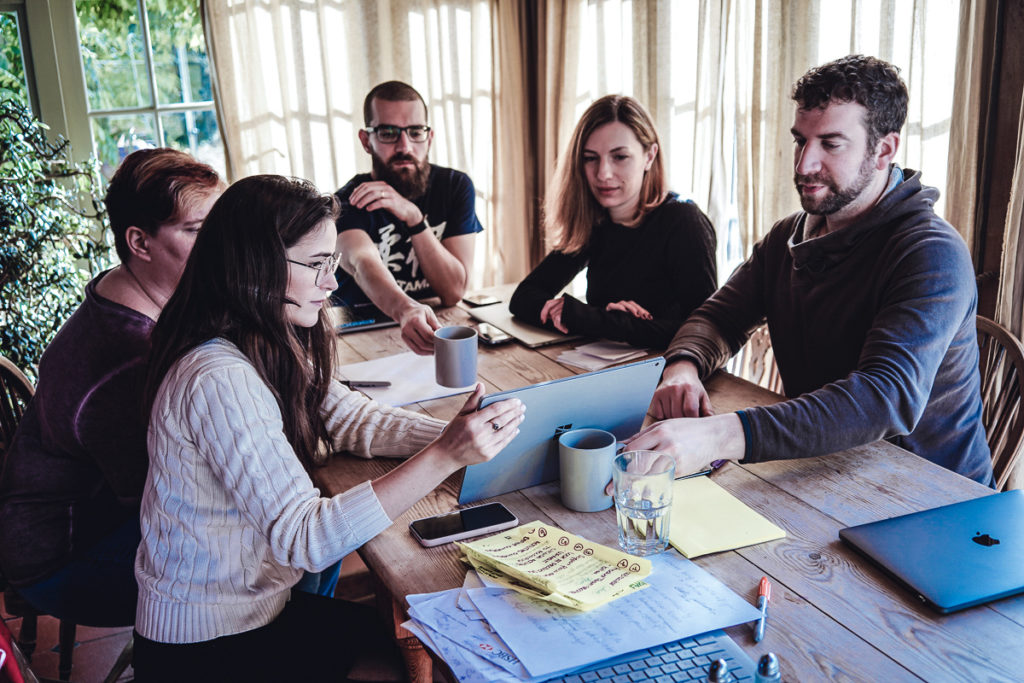 We have to appreciate that our colleagues who aren't English first speakers may be grappling with fears that their language isn't good enough, or their phrasing is awkward, that their accent creates barriers to understanding and this may totally affect how they conduct themselves in conversation, in Slack and on calls.
Secondly, if you are like me, someone who is from the dominant culture and you have colleagues whose culture is different than yours, please be curious about other's way of doing not just work, but life! People's hidden depths and fascinating stories will surprise and delight you.
As a native speaker it is my responsibility as it is my English speaking colleagues to be empathetic to those in my team who aren't, and this empathy should flow into how we interact with each other, the values in our workplaces, and the way we build our teams. No one should feel lesser because of their difference; No one.
Practical Application
So what does this mean practically?
If you are running a company with this diverse workplace what are you doing that supports people who now have to speak a 2nd or 3rd language in their work interactions?
When they start with your company, do you buddy them with other similar people who can help them feel less inadequate about their language?
Do you have slack channels to support 2nd language speakers? Are first language speakers in those channels helping smooth communication?
Ask your 2nd language speakers what will help them and put those supports in place.
If you are a native language speaker do you need to simplify your language in Slack to accommodate speakers of other languages? Use how you would you speak to your grandmother or an older person as a guide? Would you expect them to understand 'AFK' or 'BRB'? Take a beat before you hit publish and ask yourself, would you speak to Nana this way? Would it help your colleagues to do so? Do you need to rethink your jokes? Or explain them to make them more accessible?
When someone asks for help, for clarification, for explanation about language, or how things operate in your workplace, explore what led to their need to? Is there change required to reduce that barrier in future?
But as I've said, it isn't just language that creates barriers, sometimes I need to slow my task oriented approach just a little to allow more time to connect to and build relationship with my colleagues rather than just getting on with the job. Asking how they're doing, how's the family, connect.. then work…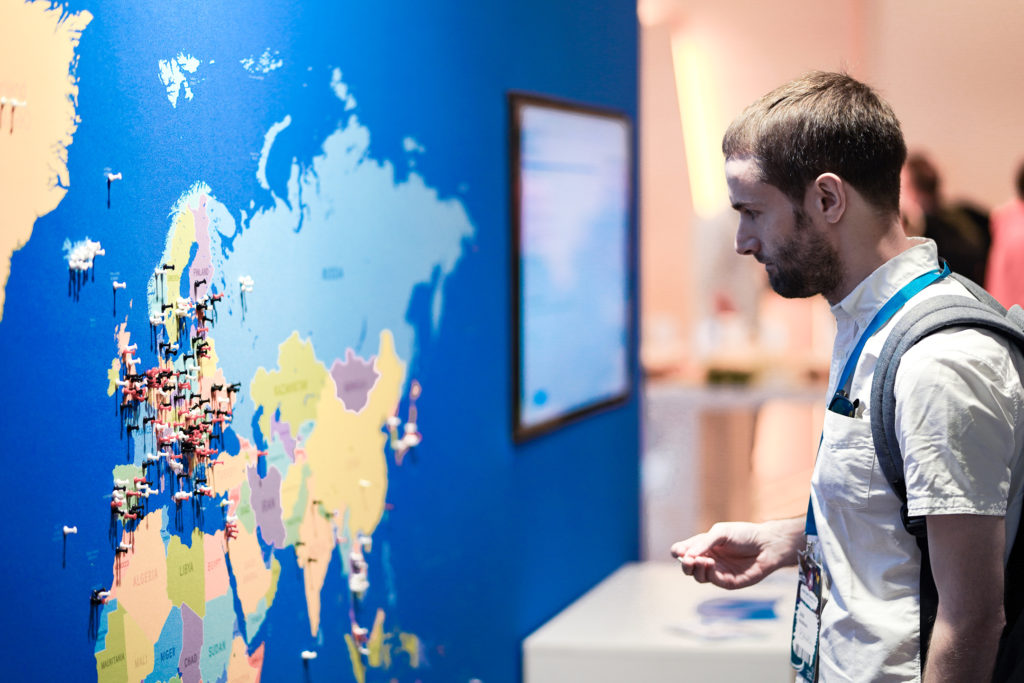 Are there ways we can recognise celebrate other cultural holidays or stories, or practice of our team members? When I was working at an onsite with a client in Sydney some years ago it happened to be Diwali, the festival of lights in the Hindu faith. That day at the office the team members celebrating brought along a feast of wonderful Indian food, and shared it with everyone. Are there ways we can create similar experiences virtually? Let's try!
In our workplaces we need to encourage a culture that allows for people to ask without shame when they don't understand something and be mindful that they may not feel confident to ask, so we have to create space and opportunities to do so, and connect them to people who may have had the same, or similar experiences in joining your team.
You are not here merely to make a living. You are here in order to enable the world to live more amply, with greater vision, with a finer spirit of hope and achievement. You are here to enrich the world, and you impoverish yourself if you forget the errand.

WoodRow Wilson
The important thing, I believe, for everyone who's from the dominant culture is to be mindful. Never assume that someone else's experience of work is the same as yours. And most of all, don't be afraid to ask questions, invite conversation. Take every opportunity to enrich your world and in doing so, enrich each others'.
Don't ignore or be afraid of difference, embrace it, both your own experience of work and life, and that of your colleagues, will be larger, the distances between us will be shorter, our world will be smaller, and we will bring our differences to our workplace, and all be stronger as a result.